Archive for the 'Candy Bars' Category
By Jordan Thompson
WE MOVED TO THE NEW TASTYMADNESS.COM
So today when one of our top writer Heather Blanchette said to me you should write about Movie Candy, I said to myself thats a great idea, I'm glad I thought of it! People are always complaining how going to the movies is to expensive, and how they remember when movie pictures were only 10 cents for an all day marathon! Well I hate to be the one to inform the older generation, but it is 2008 and actors and actresses are making 20 million a picture, so sorry Grandma!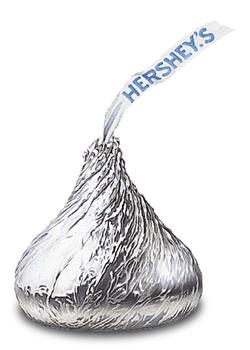 By Kelly Thompson
WE MOVED TO THE NEW TASTYMADNESS.COM
I would like to share my first recipe.  This recipe is called "back-up" and have several hundred of these.
It's 3:00 a.m. and it's time for a little snack.  Sleeping has gone well up to this point but now  sugar is needed to get through til 6:00a.m. or so.  It's imperative that you have a night stand for this.  Purchase a bag of Hershey's Kisses and stick them in the drawer of your night stand.  Upon waking, remove several, I like at least six, open them all at once and shove them all in your mouth. Read the rest of this entry »
By Clayton Southworth 

WE MOVED TO THE NEW TASTYMADNESS.COM
Butterfinger has been around since 1923!  Any candy bar still in demand since the 1920's is only popular because it is quality.  I remember growing up and sneaking to the TV when my parents weren't looking to catch Bart Simpson with his Butterfinger and skateboard.  This type of Butterfinger activity has gone on for generations.  The truth is, no matter how you think of candy, Butterfinger truly is one of the lasting and truly great candies of all time.
You can do anything with a Butterfinger… well, just about anything.  Eating it plain is great.  If you are the creative chef, you can crunch it up and mix it with almost any dessert (all kind of cakes, cookies, ice cream, etc.)  It can serve as toppings, it can also jut be decoration. Read the rest of this entry »